Jun and Carol Beach Cottages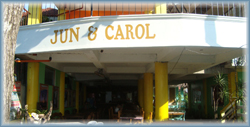 The resort provides good room accommodations for overnight stays. All rooms are air-conditioned and with individual toilet and bath. JCBC can ideally cater 40 persons but when with extra beds, it can maximally cater up to 60 persons.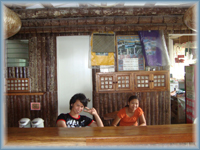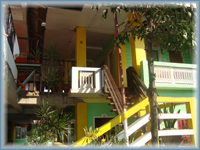 Accommodation
1 Double Room Cottage with wide terrace fronting the sea. Toilet & Bath on each. Both air conditioned.
1 Seven Room Building. Close view of the sea. Attic with private terrace suitable for honeymooners. Air conditioned rooms
2 Single Room Air Conditioned Cottages with individual toilet and bath.
Other Facilities/Amenities
Picnic Sheds, Conveinience Store
Restaurant, Cable TV
Hot & Cold Bath, Wifi Internet Zone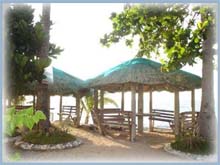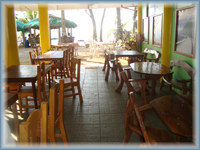 Amenities at JCBC make your vacation indeed a relaxing and memorable one. Two picnics sheds are ready to use at the seaside, with waived entrance charges. Gourmet meals or dishes are whipped right at the restaurant. Cooking facilities are also available if guests want to cook their own meals. There are also an outdoor kitchen, barbecue grills, sing-all-you-can videoke, shower rooms, and a convenience store.There's even cable TV.

The resort now also offesr a high speed Wireless connection in every room with reasonable fee. Just bring your Lap top or notebook computer and you can connect to the World Wide web in a fast connection.